ROCK AND ROLL
Last summer I told you about the Leftovers - remember? Since then a bunch of you have written to thank me for the tip, so here's another heads up: the boys are currently up here in Madison recording their next LP for Rally Records over at Smart Studios and I'm here to tell you that it blows their last album out of the water, which is pretty amazing considering that Party Tonight was by far the best full-length of 2006 to find its way into these mitts.
The album is being recorded by Waubesa Radio's own Justin Perkins, late of Yesterday's Kids and the Obsoletes and, as expected, he's doing a stellar job of capturing and bottling just whatever brand of white-hot voodoo lightning it is these guys emit; most bands would give a pinky finger if not a nut to be able to write songs this great but half the impact is lost if the recording doesn't do 'em justice; this one does and then some.
For a bunch of 20 year olds, these cats have fairly remarkable levels of poise, not to mention a production savvy that makes all those intentionally lo-fi garage rockers look like the goofy hacks they are. These guys are for real and this record is nothing short of amazing - one mind-bendingly great song after another as played by a balls-out, kick-ass rock band. This stuff'll tear the hair right out your scalp and while we can all agree that this sort of thing is subjective, if you don't get chills creepy crawling up your backbone after spinning this disc, frankly I don't want to know you. I saw Operation Ivy and Green Day a bunch of times before they got big and with that in mind I'm telling you without hesitation that no young band has ever impressed me as much as the Leftovers. Keep the old eyeballs peeled on the Rally site for updates as to the when and where of this release.
Here are some in-studio pics: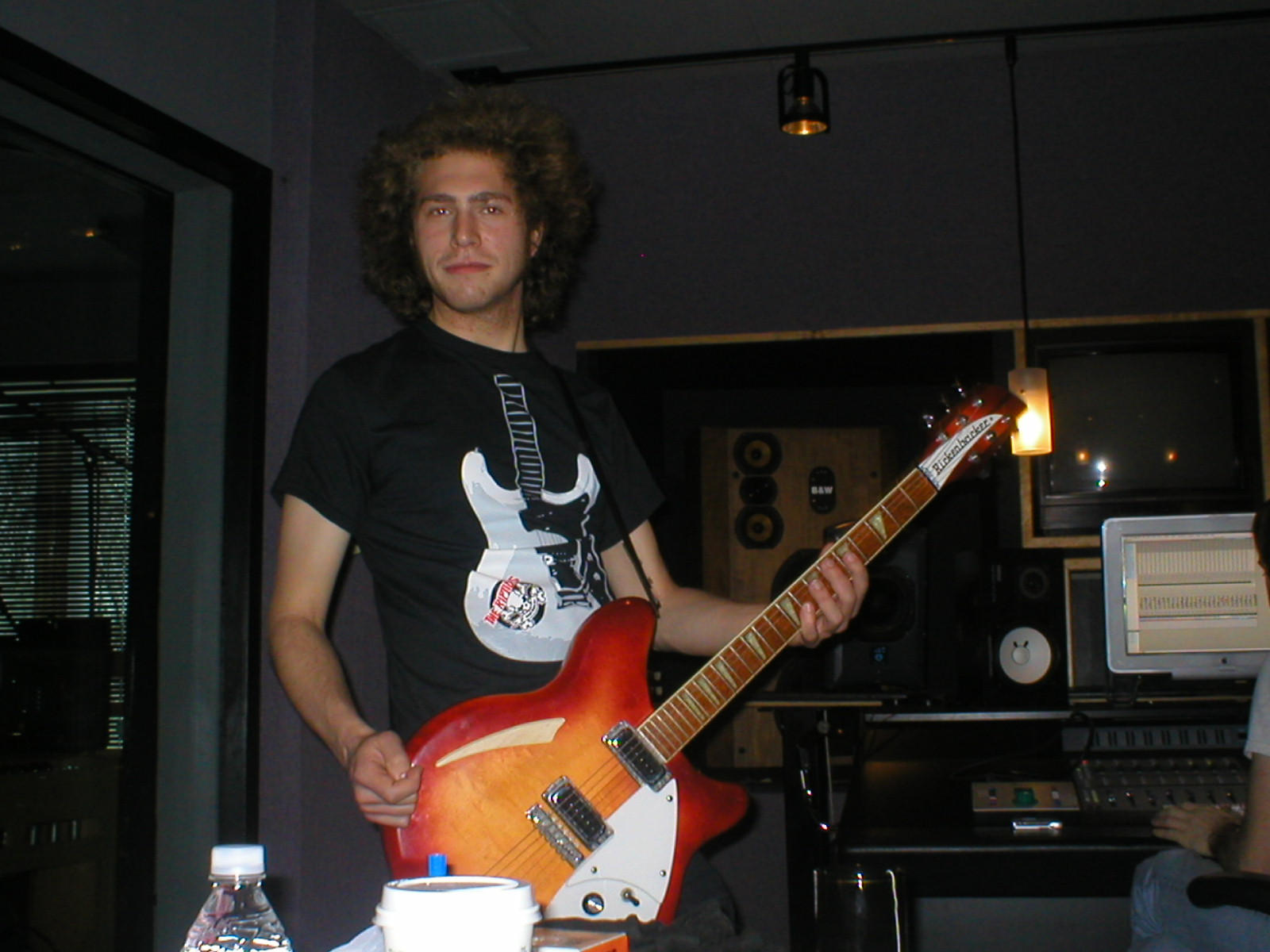 Bassist/Singer/Songwriter Kurt Baker taking on some guitar overdubs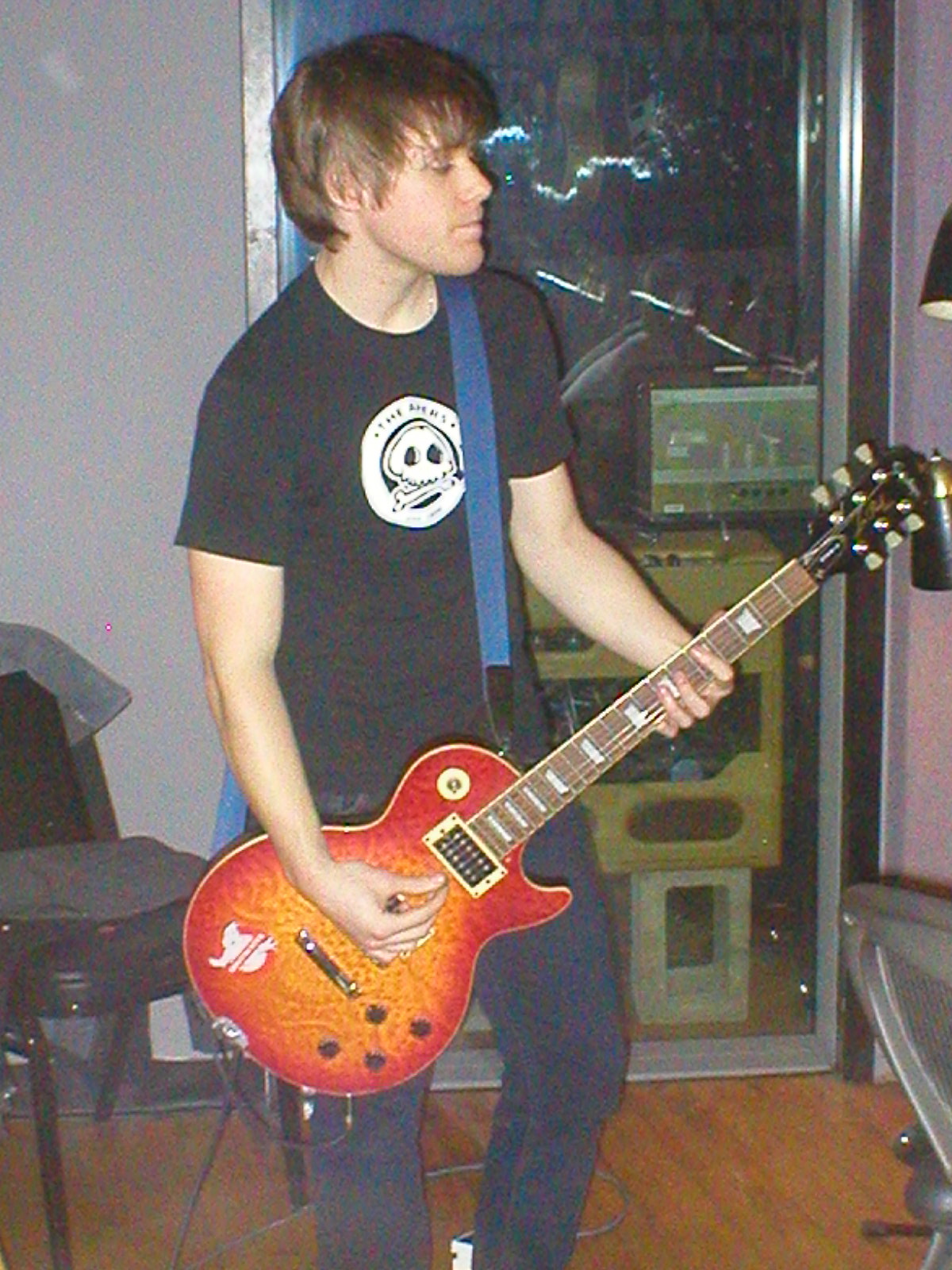 Guitarist Andrew Rice either taking names or kicking ass, I'm not sure which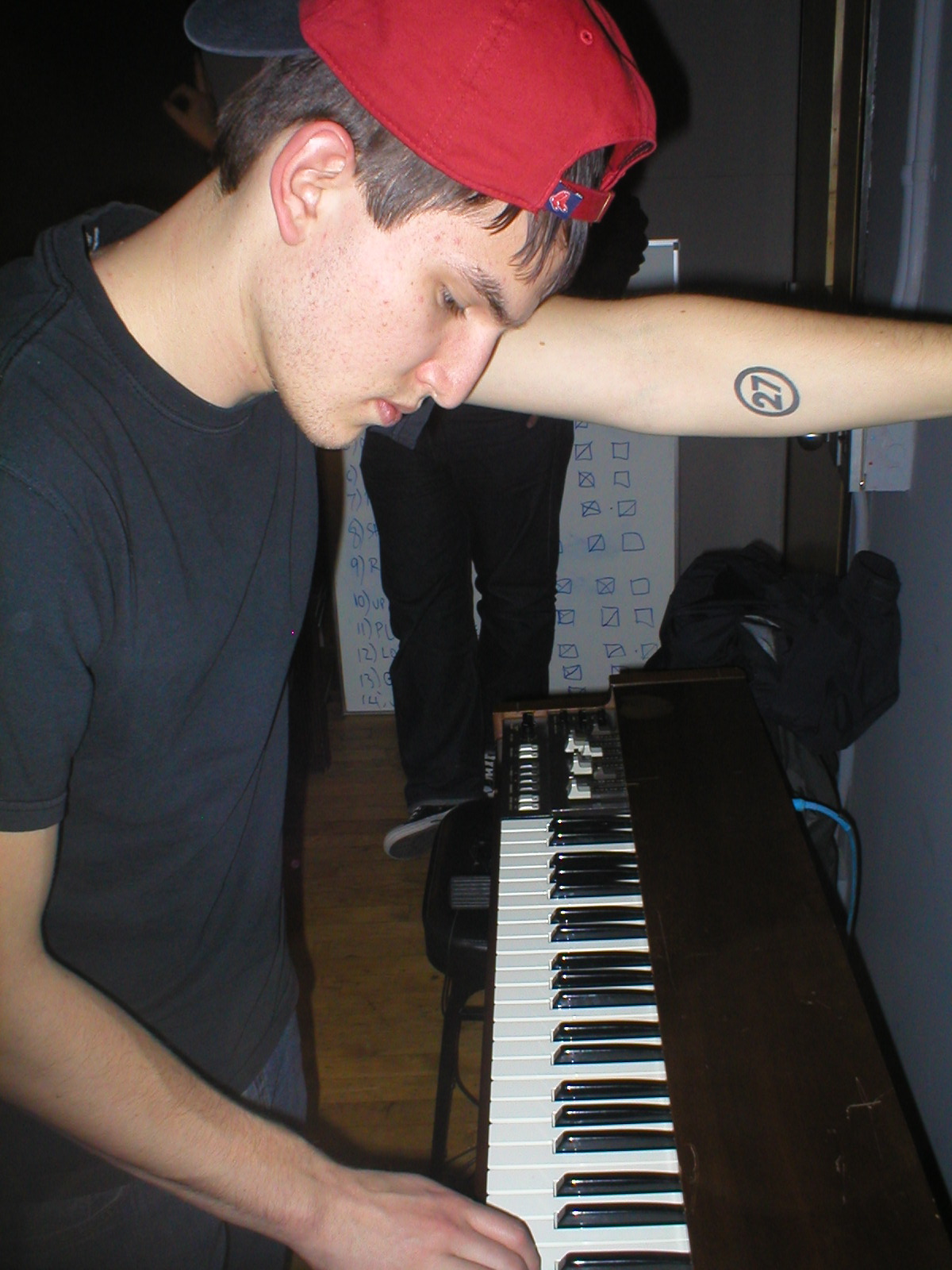 Drummer Adam Leftover ruminating over how best to make the Korg squeal like a pig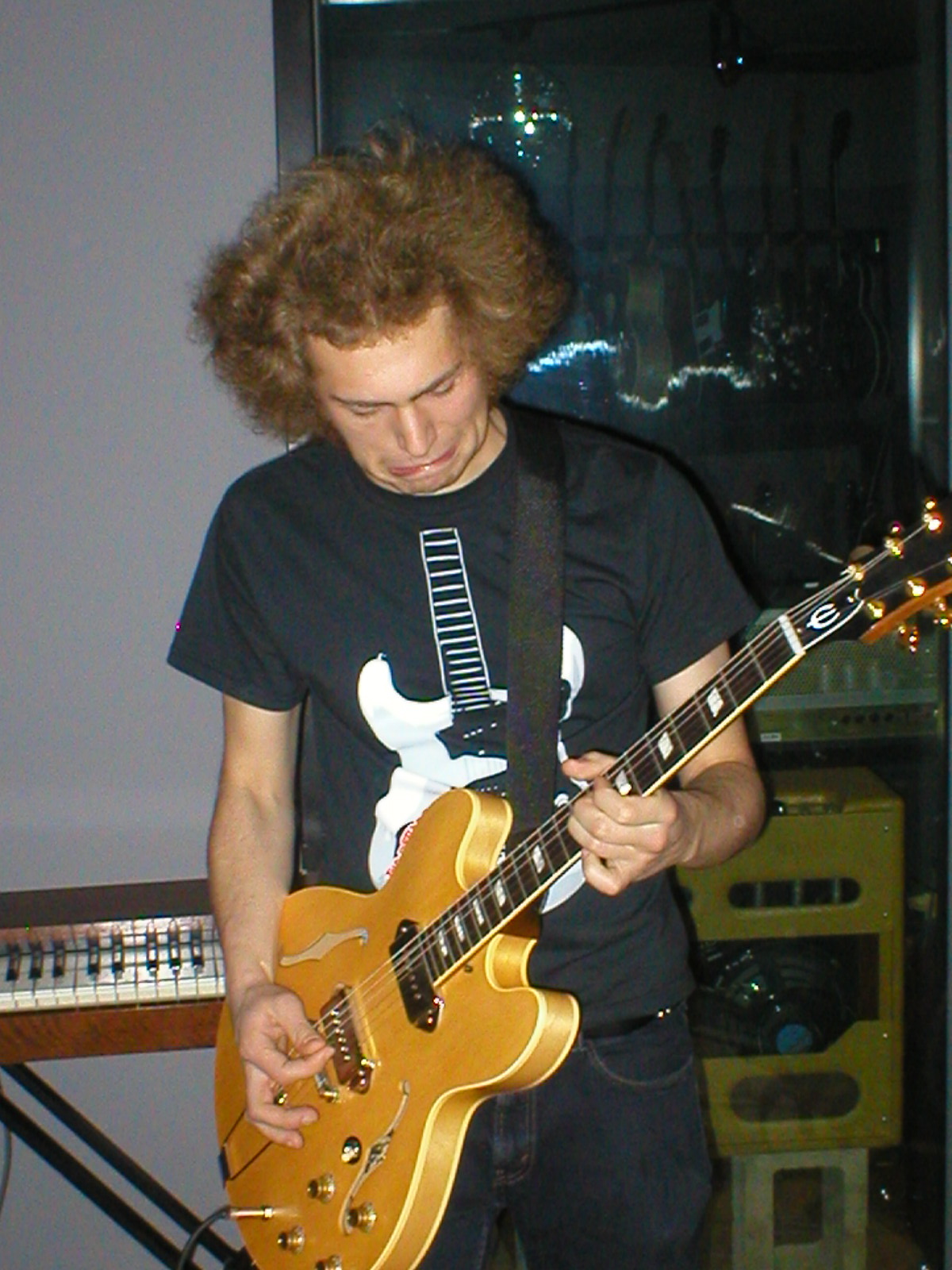 KB kicking out those jams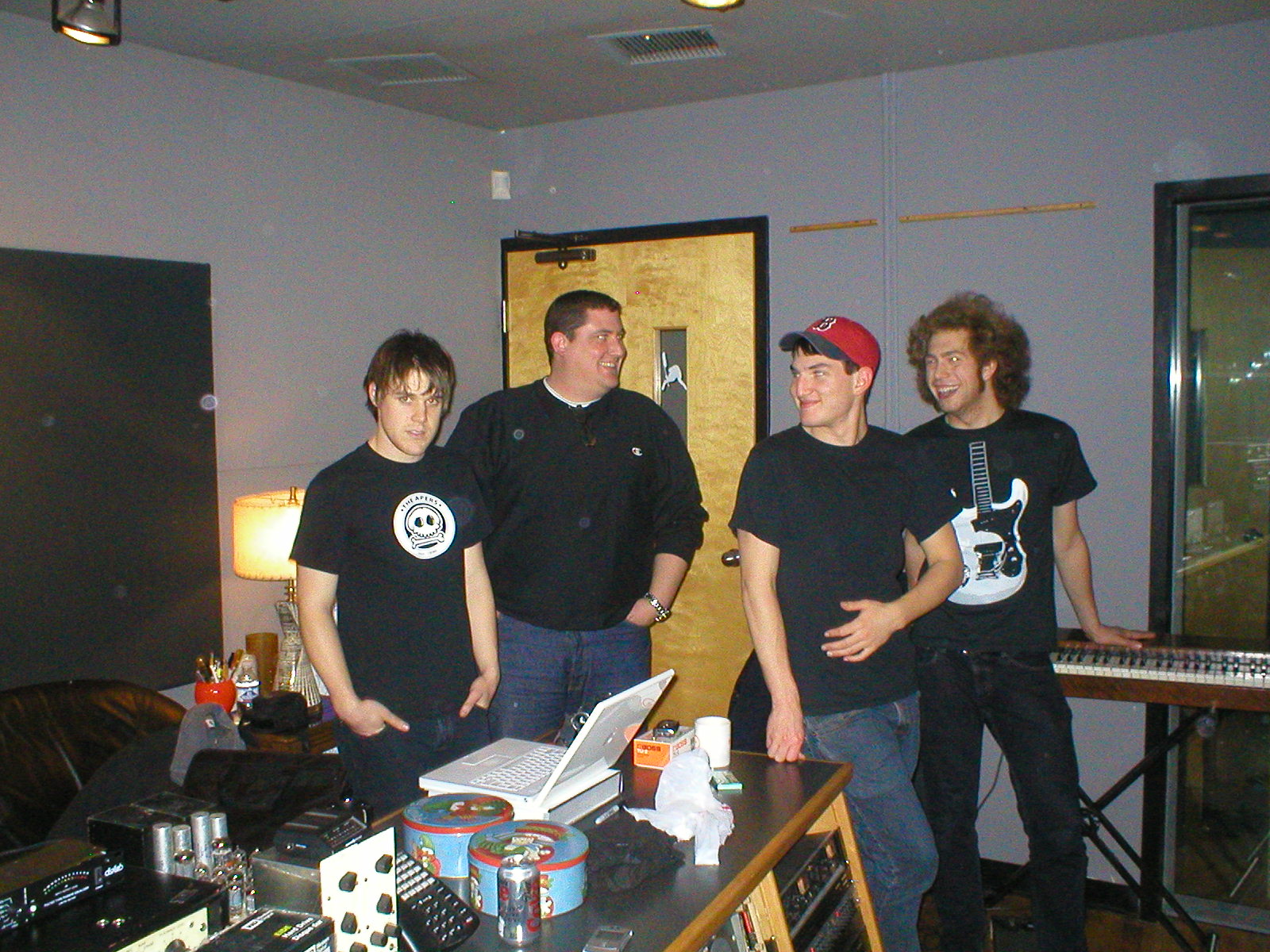 The guys take a break to pose for a pic with sugar daddy Jonny Rally.
Posted by benweasel at
08:47 AM