Screeching Weasel At Riot Fest!
We're playing Riot Fest in Chicago this October. We're at the Congress Theater on October 11th. I'll let you know when tickets are on sale. In the meantime check out the Riot Fest site.
UPDATE: 5 day passes are on sale for $99 this Saturday at noon central. Buy them HERE. Single day tickets for the Screeching Weasel show will go on sale at a later date - I don't know when that will be yet. When I know, you will!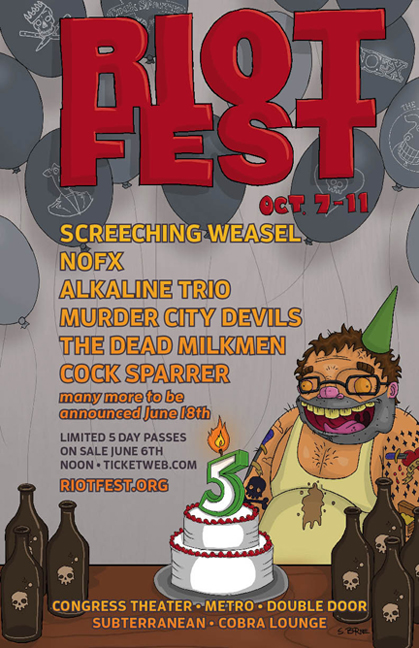 Posted by benweasel at
09:18 AM